Justin Savoy - Licensed Paralegal
---
Justin Savoy is a graduate of the Durham College Paralegal Diploma program. He completed the program on the President's Honour Roll, and graduated with honours. He began working with Kat Kinch during his practicum at the beginning of 2016, providing support in municipal board matters and disclosure/document projects in large cases. He subsequently joined the firm as a licensed paralegal in September 2016.
Justin enjoys negotiating on behalf of his clients in the corridors of the small claims court, debt collection cases such as pursuing unpaid invoices and storage liens, drafting legal arguments, and organizing his clients' documents in preparation for hearings. Justin has represented clients as a paralegal in Peterborough and Oshawa, and has conducted his own files for clients from Campbellford, Durham region, Belleville, Trenton.
Prior to being a paralegal, Mr. Savoy studied History at Trent University and spent summers living and working in Algonquin Provincial Park and Calgary, Alberta. He spent five years during his education working at Chapters, where he became a Cash Supervisor and was distinguished by the CEO for excellence in customer service.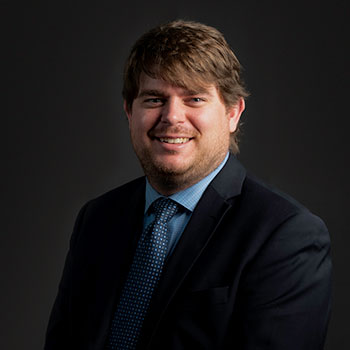 While Justin grew up in Whitby, he is now excited to reside in Cobourg and is a frequent visitor to the Cobourg court office and our Cobourg clients as needed. He is an avid reader in his spare time, and enjoys camping, sports and his dog.