Jessica E. Stutt - Associate Lawyer
---
A skillful Associate Lawyer, Jessica specializes in family law and civil litigation. With a passion for the human element of cases, Jessica approaches her work with a resolution-focused mindset that helps her clients move forward. She has extensive experience in matters involving custody and access, support issues, and property division/equalization. Jessica is also well-versed in negotiating and drafting cohabitation agreements, marriage contracts, and separation agreements.
In her civil litigation practice, Jessica has a focus on estate and employment law. Drawing on her professional experience in this area, as well as her articling background, she provides wise and insightful counsel to her clients. Her expertise in family law gives Jessica a unique perspective on handling estate cases – making her an valuable asset for any client seeking approachable yet professional advice in these areas.
A proud local resident, Jessica is happily raising her young family in Trent Hills. In her free time, Jessica and her family enjoy exploring the outdoors, as well as participating in the many vibrant events offered by the local community.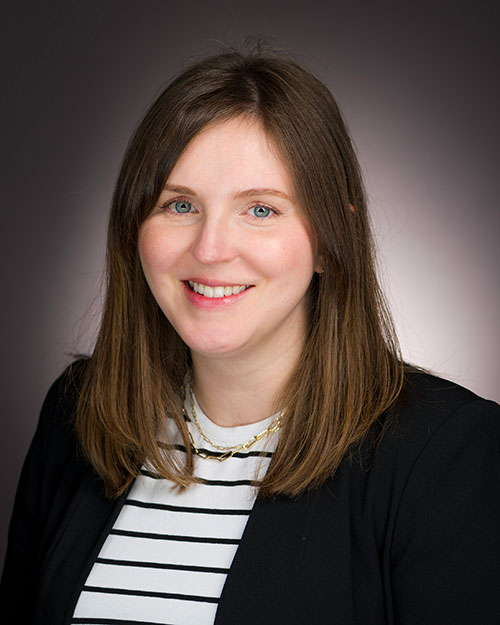 Education
Certificate – Osgoode Intensive Program in Wills & Estates
York University, Osgoode Hall Law School
Master of Laws - Canadian Common Law
York University, Osgoode Hall Law School
Master's - Legal Science
Queen's University - Belfast
Bachelor of Arts, Political Science
Concordia University
Memberships
Law Society of Ontario
Northumberland County Law Association