Aaron Eddie - Licensed Paralegal/Partner
---
Aaron Eddie is a partner at Kinch Eddie Litigation. He received his P1 Paralegal License in 2016 and has been practising since then in our office in Campbellford, representing clients primarily in the Belleville and Cobourg courthouses.
Aaron was born and raised in Toronto and attended McMaster University in Hamilton where he received his Honours Bachelor of Arts degree. He moved to Vancouver in 2002 where he worked in the areas of public health research and municipal politics. He spent many years advocating for the rights of marginalized groups as well as volunteering for social justice organizations.
Upon moving back to Ontario with his family in 2014, he retrained at Loyalist College in the paralegal program and successfully obtained his diploma and paralegal license in 2016. He likes working for clients in small claims proceedings, advising on landlord-tenant matters and defending hunting charges and traffic cases in POA court. He also manages the firm's intake procedures and client marketing.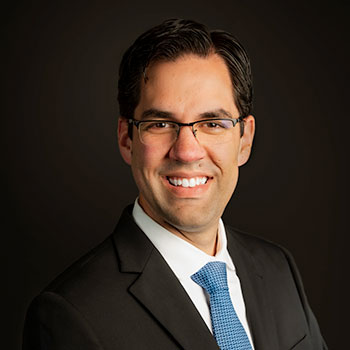 Outside his work at the firm, Aaron is an avid home chef and also enjoys a good poker game.