Kinch Eddie Litigation Professional Corporation
Formerly M. Kathleen Kinch Professional Corporation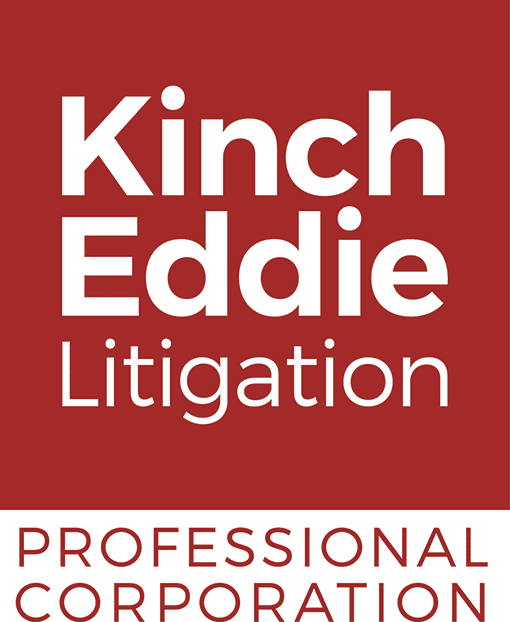 Legal Services
Our firm is a litigation practice based in Trent Hills, serving cases in local courthouses and administrative board/tribunal matters.
M. Kathleen Kinch, barrister & solicitor, provides the following legal services:
Representation of clients in all levels of Ontario courts in civil matters
Acting for clients involved in administrative law matters, complaints and hearings before boards, tribunals, decision-making bodies and professional regulators
Family law agreements
Services to other lawyers, including co-counsel work and legal research
Advice to clients facing potential disputes or seeking guidance about a complex situation
Licensed paralegals Aaron Eddie and Justin Savoy represent clients in small claims proceeding, administrative tribunals such as human rights and landlord-tenant, WSIB, and provincial offence matters.
Contact Our Office
PO Box 149, 6 Queen Street
,

Campbellford, ON, 
K0L 1L0
Office: 705-653-4023 ext. 209
Fax: 705-653-0230
kat@kinchlitigation.com
About M. Kathleen Kinch
Kat Kinch has been practising law since 2006.  She is a graduate of McMaster University's Arts & Science programme and UBC Faculty of Law.  While attending UBC, she was named one of Maclean's magazine's "Best and Brightest" university scholars, and received the Raymond G. Herbert award for best all-round graduating student in her law school class.  She then spent a year as a judicial law clerk at the British Columbia Supreme Court, the trial-level court in that province.  She practised at a large litigation firm in downtown Vancouver until 2014, representing professionals in civil litigation and professional regulation matters, and acting for individuals in family law disputes.  She also served as co-counsel in the first modern prosecution of polygamy in Canada, and as a deputy independent supervising solicitor in a court-ordered investigation.  She was on the litigation team in DESWUAV v. Canada (B.C.S.C., B.C.C.A. and S.C.C., now the leading decision on public interest standing in Canada) and in DESWUAV's successful intervention in Canada v. Bedford (Ont. C.A. and Supreme Court of Canada).
Ms. Kinch has since returned to her hometown of Warkworth, Ontario and has established a litigation practice based in Campbellford, where she attended high school.  While at Campbellford District High School, she was awarded the Pinkerton scholarship and the 1997 Governor General's Academic Bronze Medal for the top student in the graduating high school class.
Ms. Kinch and her family enjoy small-town life and village activities. Ms. Kinch is pleased to serve the legal needs of the community that provided her first jobs and early education.
About the Law Firm
Our firm is located at 6 Queen Street, Campbellford.
On arrival please proceed to ground floor reception to check in for your appointment.
Accessibility Notice
Please note that our usual client meeting space is on the second floor of the office building. There is a staircase to access the second floor. We make our best efforts when scheduling appointments to ask clients whether they would prefer to book our ground floor meeting room. Please let us know if you have any concern about using the stairs or if your mobility status has changed since an earlier meeting so that the ground floor meeting room is booked in advance of your appointment. Please discuss this with us at time of booking.